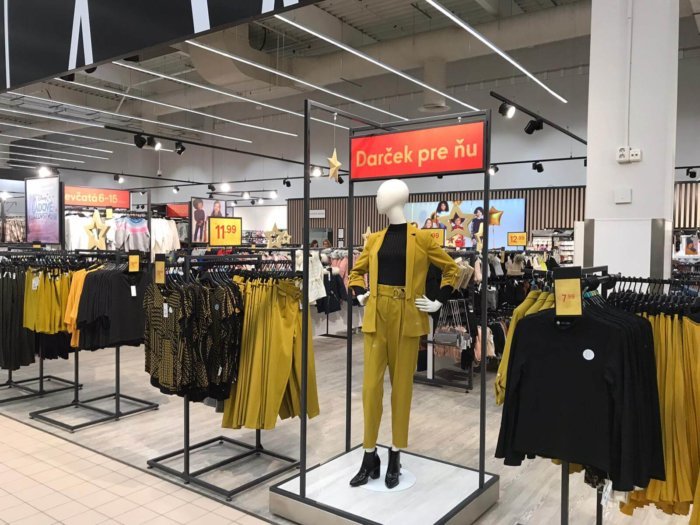 ARIAN have worked together with Tesco's clothing brand F&F for over 8 years producing a variety of different in-store point of sale materials. Elements produced include back-lit fabrics, 3D corrugated stand wraps, posters, ticketing and hanging boards. Campaigns are allocated with a bespoke system that converts the store requirements into a store allocation, giving dynamic picking lists for all stores. Items are printed across numerous print and finishing devices, picked and packed and then distributed to over 400 locations in Poland, Hungary, Slovakia and Czech Republic. The average campaign lead time is just five working days from artwork being received.
Since working with F&F, ARIAN have delivered many improvements including changing all PVC elements to a more environmentally positive material, carrying out a full store audit to ensure stores only get what they need and can correctly implement the items they do get and the introduction of a consistent pricing model across all markets. ARIAN also work on the biggest campaign of the year at Christmas with bespoke created products to maximise store impact at this busy trading time.
F&F benefit from working with one, centralised customer service team at ARIAN which saves their marketing team precious time and resource. Exceptional quality and colour consistency are delivered as standard with special effort placed on matching point of sale items to the clothing being merchandised in store. ARIAN also continually look at ways to save costs and time on each campaign.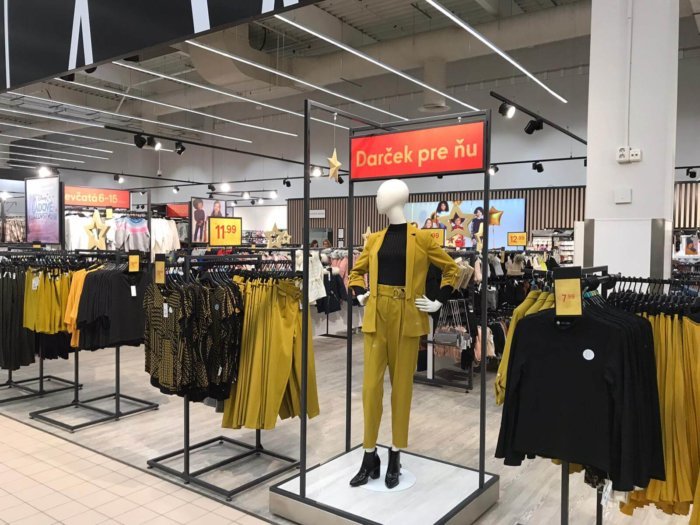 The perfect fit
Another success story has been written for 8 years at ARIAN. Learn how Tesco's clothing brand F&F manages its retail empire of over 400 locations with the help of ARIAN's services.