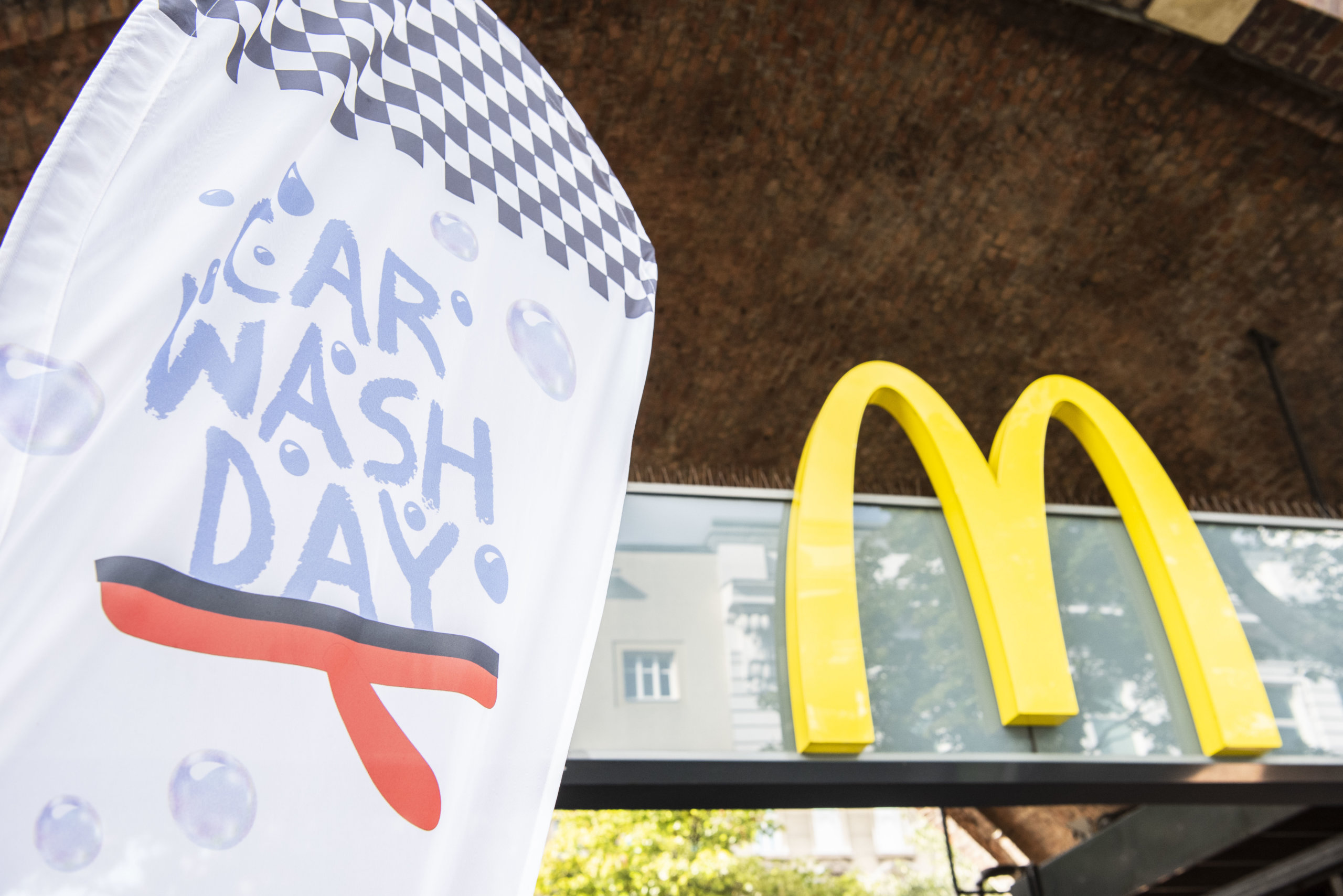 Supporting Ronald McDonald House Charities Austria
08.11.2021
Car Wash Day 2021
ARIAN is proud to have supported Ronald McDonald House Charities Austria over recent years, and their latest fundraising event was CarWashDay 2021! Over 100 McDonald's restaurants participated with franchisees, employees and volunteers offering customers clean car windows in exchange for a voluntary donation to Ronald McDonald House Charities.
ARIAN created, produced and installed free advertising materials to support and promote the day, helping to ensure that the event was a great success.
Ronald McDonald House Charities Austria
Our support was appreciated by the charity:
"Ronald McDonald House Charities Austria is very grateful and happy to have partners like ARIAN. A very important support at our side who helps us to make events like the CarWashDay a great success.
Together we managed to raise a great and valuable donation amount of over €85.000! The participation of 105 McDonald's Drive restaurants with very committed teams and helpers made it possible to have a great CarWashDay 2021 at the end of the day."
Helping People. We love it!
Since 1987, Ronald McDonald House Charities Austria has been committed to the wellbeing of seriously ill children and their families. The Ronald McDonald houses offer children with a serious illness professional help and a temporary home.
They depend on financial support in order to be able to provide the help needed for their patients and families. Each fundraising campaign helps to raise awareness of the charity and the importance of children's aid to support more families.
Ronald McDonald Children's Aid
Helping and advocating for sick children and families has no boundaries. ARIAN has been at Ronald McDonald's side for years and is committed to numerous children's aid projects.