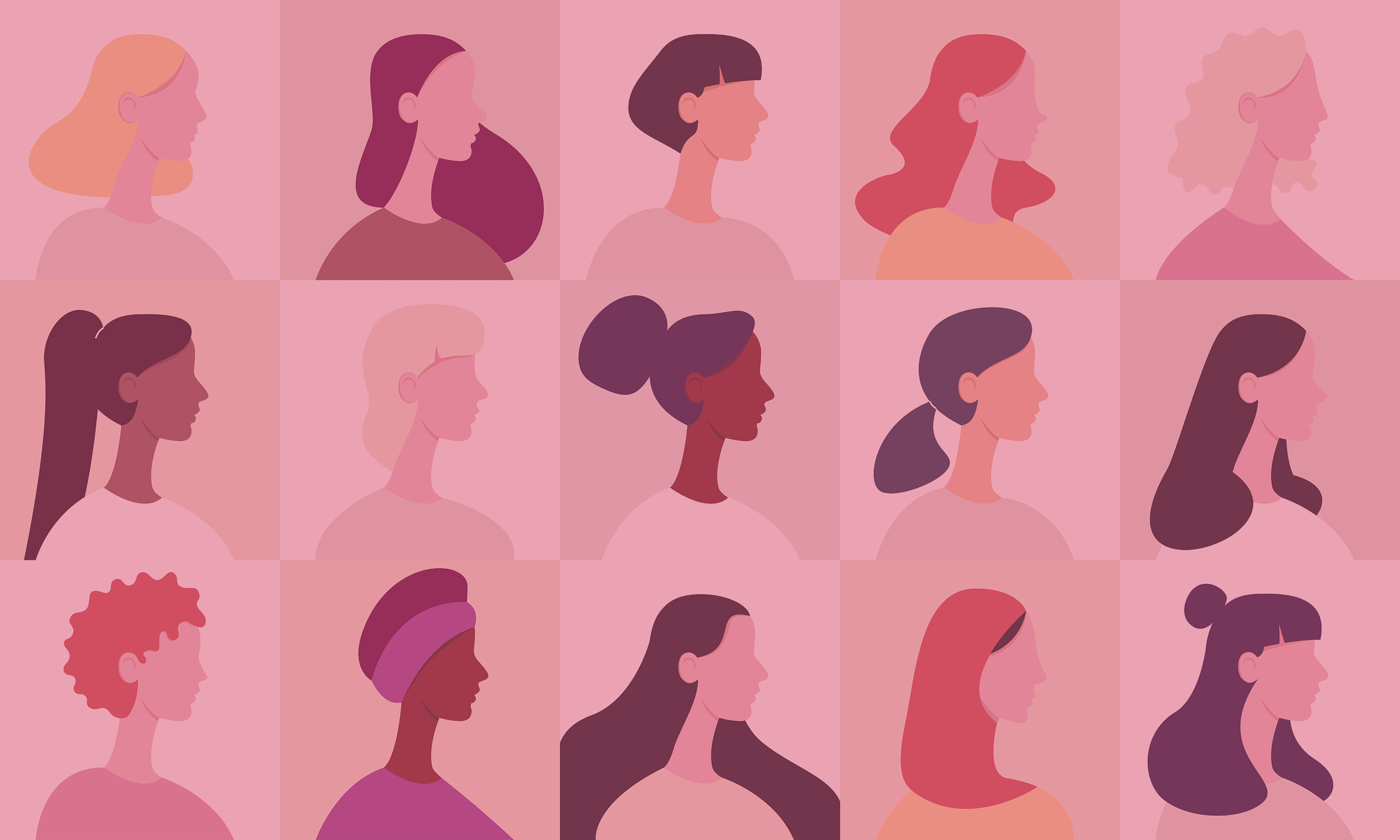 International Women's Day 2022
08.03.2022
Women in print and design through history
Women in print and design through history
Over the last few decades, we have been learning more and more about women that have played crucial roles in the history and development of our societies, but whose involvement had been hidden or forgotten because of their gender. Unfortunately, there are still many women whose roles and achievements have not received the recognition they deserve.
To celebrate International Women's Day this year, we want to do our part and shed some light on a handful of amazing women in print and design throughout history that you might never have heard of but who have achieved great things!
Katharina Gerlach (ca. 1520–1591)
Katharina Gerlach (also Gerlachin) was one of the first German women printers. She took over her husband's major printing and publishing house in Nuremberg after his death, and printed hundreds of documents under her own name. Her printing house became especially well-known for its work on music and theology books.
She became the first official printer for the University of Altdorf and was recognised as an official printer for the Nuremberg City Council.
Elizabeth Glover (1602 – 1643)
Elizabeth Glover was one of the many immigrants who, together with their families, sought their luck in the New World. After her husband, who had planned to establish a printing business in New England, died in an Atlantic crossing,  Elizabeth came to be the first person in the US colonies to own a printing press.
She established herself as a printer in Cambridge, Massachusetts in 1638, and printed several documents, including Oath of a Freeman by John Winthrop and the Bay Psalm Book, of which 1700 copies were printed, but only 11 copies still exist. After her death, the press was eventually donated to Harvard University, and became one of the founding stones for the Harvard University Press, which still operates today as one of the largest academic publishing houses in the world.
Martha Gurney (1733 – 1816)
During the height of the slave-trade controversy in the 1780s and 1790s, Martha Gurney was the only woman involved as a printer/bookseller in the campaign against slave trade. She played a crucial role in raising awareness against the slave trade in Britain, and published and/or sold 16 abolitionist pamphlets, of which An Address to the People of Great Britain, on the Propriety of Abstaining from West India Sugar and Rum (1791), became the most widely distributed pamphlet of the 18th century, with more than 200,000 distributed, and 26 editions published in the first year alone.
Susan Kare (1954 – present)
Susan Kare pioneered the design of computer interfacing and is one of the main reasons why we now have a user-friendly interface instead of having to type code when using a computer. Susan joined Apple in 1982, and without much experience with digital design or computers in general, designed the first icons ever to be used on a commercial computer, as well as the first font family for the Macintosh system. This meant that instead of having to learn and type code commands, users now had access to easy-to-understand symbols and images.  Some of her icons, still widely used and recognized today include the trashcan, computer disk and document with turned-up page corner.
She later went on to work independently for multiple clients such as Microsoft, IBM, Intel, Sony Pictures and Facebook, among others.
Patricia Saunders (1933-2019)
Our last entry today is about a woman who has probably influenced at least some documents you have written: While you may not have heard of the British type designer Patricia Saunders, who worked for the Monotype Drawing Office, we are sure you have used the fonts she created at least once! Her 2 most notable fonts are Arial, which she co-designed with Robin Nicholas in the early 90s, as well as Monotype Corsiva (1991)
Equal opportunities and diversity are top priorities at ARIAN. We are very proud that women are represented in all areas of our company and make up over 60% of the employees of the ARIAN Group, from our design studios to our printing plants and our logistics team to our board of directors. We have always believed in inclusion and equality of opportunity, and we are committed to providing our employees with the support they need to thrive in their work and careers.
International Women's Day 2021
Happy International Women's Day 2021! On this special day, we celebrate the role of women in business, and especially our women at ARIAN.